3rd May - ANZSOM Annual Scientific Meeting: Early bird registrations are open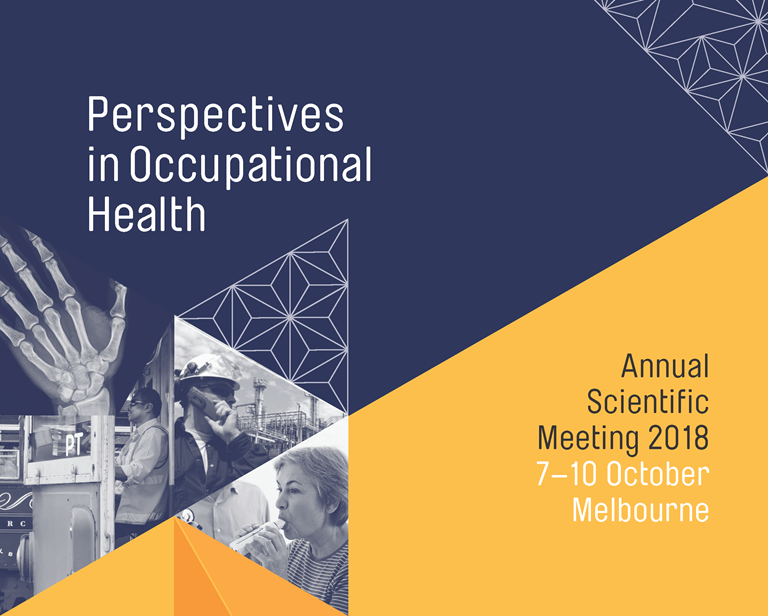 The Australian and New Zealand Society of Occupational Medicine (ANZSOM) is pleased to announce that early bird registrations for our Annual Scientific Meeting 2018, to be held at recently refurbished Pullman Melbourne on the Park, 7 - 10 October 2018 are now open. This year's conference theme "Perspectives in Occupational Health" will explore varying perspectives in occupational health such as clinical updates, setting-specific issues, legal considerations and more. Workshops will build practical skills and site visits will bring learning to life across a number of fascinating workplaces. The conference will appeal to the wide range of professionals working in workplace health and provide unique networking opportunities.
This year also marks the 50th Anniversary of ANZSOM and the 10th Anniversary of Occupational Health Nurse involvement in the organisation. To celebrate, we will be holding a 50th Anniversary Gala Dinner at the Melbourne Cricket Ground on the Tuesday of the ASM. Join us and help celebrate this wonderful achievement.
27th April - Announcing ICOH2021 website
We are honoured to be the host body of the 33rd International Congress on Occupational Health – ICOH2021 to be held in Melbourne! The ICOH2021 website is now accessible: www.icoh2021.org - register your interest on the website to ensure you receive the latest information about ICOH2021.
For ANZSOM delegates attending ICOH2018 in Dublin, it's a great opportunity to build awareness of ICOH2021 in Melbourne, so do check in at the ANZSOM booth (look for the koalas) in the exhibition hall to see how you can be involved!
26th March - Renew your ANZSOM membership
This year will be a great year to be part of ANZSOM as we celebrate 50 years, don't miss out on some of the exciting events coming up and renew your membership by 31st March 2018.
6th March - Annual Scientific Meeting program at a glance
The ASM Organising Committee have been working hard to produce a diverse program that will highlight varying perspectives in occupational health including clinical updates, setting-specific issues, legal considerations and more. Workshops will build practical skills and site visits will bring learning to life across a number of fascinating workplaces.
A draft program has been released and will be updated in the coming weeks so check this site regularly for updates.
Click here to view the 'Program at a glance'.
To receive further news and updates regarding the ANZSOM Annual Scientific Meeting, click on the link below:
19th January - Should Australia expand rail health assessments?
The National Transport Commission is seeking feedback on the discussion paper: Should Australia expand rail health assessments?
During the last review of the National Standard for Health Assessment of Rail Safety Workers, significant changes to two specific areas of Rail Safety Worker health assessment were proposed:
Sleep disorders: a proposal to expand obstructive sleep apnoea (OSA) testing to more rail safety workers.
Category 3 medical assessments: a proposal to expand the health assessment criteria for Category 3 around the track personnel (ATTP).
This discussion paper outlines the current requirements and potential options to change the Standard, and seeks supporting evidence from stakeholders to help develop a case for making a change or otherwise. The NTC has undertaken a literature review on the two issues under consideration. The literature review has not provided sufficient information to the NTC to develop a robust case for change.
For more information or to make a submission, visit their website.
8th January - Happy New Year!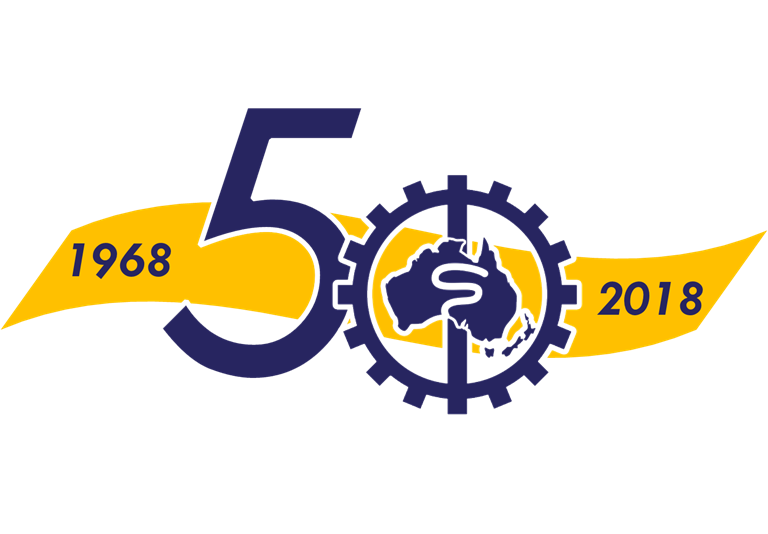 2018 will be an eventful year with ANZSOM celebrating 50!
The 50th Anniversary Dinner Gala will be the major event at the
Annual Scientific Meeting.
State Branches will also be hosting local activities and events throughout the year.
ANZSOM is also seeking contributions from members past and present for any related historical memorabilia, documents, photos, stories or testimonies. These memorabilia will be featured in displays at local branch events, during the ASM, in our newsletters and on the website. Send through your submissions to
secretariat@anzsom.org.au.
If you would like to contribute to the planning committee, please contact us at the Secretariat. The next meeting will be on
Thursday 18th January at 6.30pm (AEST).
4th December - Presentations from ASM2017 are now available!
Members can access all speaker presentations
here
. You can download the powerpoint slides by clicking on the images on the left. Recordings of the presentations are currently being developed and uploaded as they become available. For non-members who attended the ASM, contact the
Secretariat
for access.
ASM2017 presentation highlight - Kathryn Jones: "Employer strategies to prevent psychosocial injuries"
Workplace stressors rarely occur in isolation, and the effects of combined stressors can be insidious, increasing the risk of psychosocial stress injuries. "Fixing" the individual worker is only half the battle of dealing with work-related stress injuries, instead employers must also proactively address organisational factors. Jones examines five processes that needs to be in place to avoid regulatory scrutiny and action around the risk of psychosocial injuries.
Click here
to access recording.
3rd November - Early bird closing for ICOH2018, and upcoming branch events, news and updates
There is less than two weeks left for early bird registration for ICOH2018. Join as an ICOH member and enjoy further savings. ICOH delegates are encouraged to book for accommodations early and take advantage of special discounted accommodation close to the conference venue. For more information, visit the ICOH2018 website.
Join your colleagues at these upcoming branch meetings:
Tuesday 21st November, ANZSOM & AFOEM NSW/ACT Branch
'Fit for the future - putting the injured person at the centre of workers comp' by Chris Colquhoun, Chief Medical Officer at iCare
Wednesday 22nd November, ANZSOM VIC/TAS Branch
'Fit for work, healthy for life' by John Verbi, Senior Facilitator, Inspirology
Thursday 23rd November, ANZSOM & AFOEM SA Branch
'Marijuana use and the worker' by Dr Dilip Kapur, Specialist Pain Medicine Physician
Wednesday 29th November, ANZSOM WA Branch
'Colour vision: facts and myths' by Dr Ross Littlewood, Ophthalmologist
24 October - ANZSOM Newsletter October edition
In the October edition:
Occupational Health Nurse competencies
Calling for nomination - Radiation Health and Safety Advisory Council position
Seeking feedback for draft model Scopes of Clinical Practice Project
Upcoming branch events, conferences and professional opportunities
8 September - ASM 2017 It's a wrap!
There were many highlights at the 2017 Annual Scientific Meeting held from 20th August to 23rd August. Under the theme of "Better Together", presentations were on the topics of science, health, politics and history which helped delegates think broadly on how to deliver improvements in workplace health. Site visits provided delegates with unique behind the scenes experiences, and hands on sessions such as Mental Health First Aid and CPR were well attended, as was the workshop exploring the role of occupational health nurses. Fun was also high on the agenda with many delegates and their guests enjoying many local attractions and activities. Only ANZSOM offers the combination of professional development, friendship, fellowship, networking, and fun! Thank you to all delegates, guests, speakers and sponsors for helping to make ASM2017 such a successful event.​
Other reminders:
1 September - LIMITED TIME SPECIAL OFFER - discounted subscription to OHS Alert
OHS Alert is a premium news service providing doctors, nurses, lawyers and OHS managers and unions with the latest medical, regulatory and legal developments in the field of occupational health and medicine. ANZSOM members who are starting a new annual OHS Alert subscription are eligible for a one-off $200 discount. Offer ends on 31st October 2017. You can take a no-obligation 21-day free trial.
Visit: www.ohsalert.com.au/anzsom for more information or to subscribe.
22 August - ANZSOM Annual Scientific Meeting 2017 - off to a great start!
The conference kick-started with a welcome address by Professor Carmen Lawrence. Morning sessions included presentations around the theme of working 'better together' - the main theme of the conference.
Offered for the first time, the Mental Health First Aid course was an attractive choice for delegates where they learnt skills to manage and offer help to people in a mental health crisis in a work environment. Site visits to Austal Ships, Evolution Commercial, Fiona Stanley Hospital, Orthocell and Wesfarmers Chemicals, Energy & Fertilisers were held in parallel and proved to be a memorable hands-on learning experience for delegates.
The conference would not be 'better together' without family and friends - so delegates and their partners were treated to a spooky after-hours tour of Fremantle Prison to enjoy what Fremantle has on offer!
Be sure to check out our Facebook page for photos and updates throughout the conference!
21 July - Introducing our speakers at ASM2017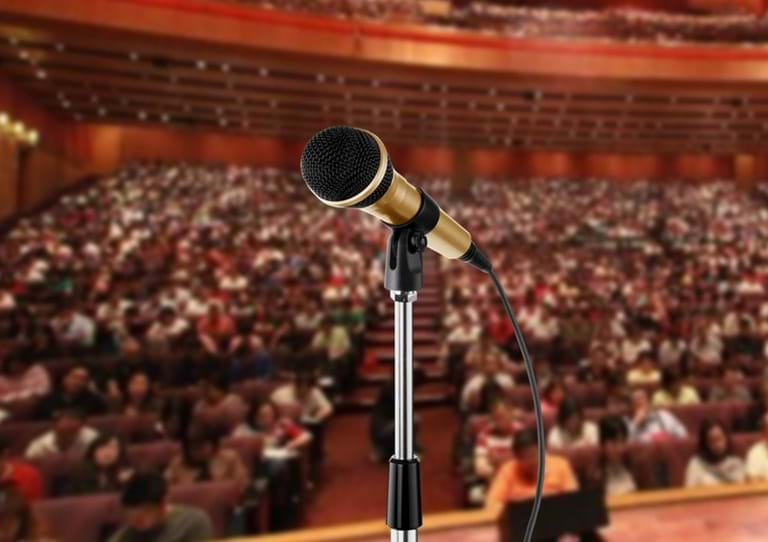 We have an exciting line-up of speakers for: the opening address - who will provide a great start to the conference; keynote address - who will set the context to this diverse meeting; conference dinner - a highlight during last night of the conference; and the Hugh Denehy Oration - an oration in honour of one of ANZSOM's founding father.
5 July - Exploring the theme of "Better Together" at ASM2017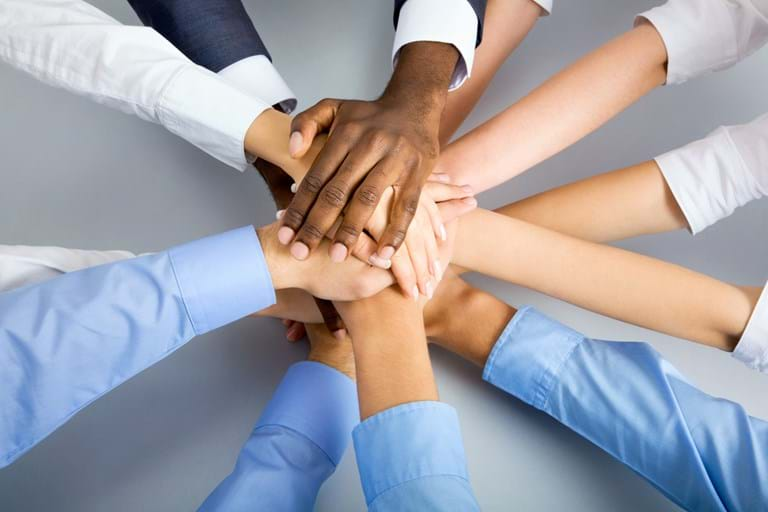 This year's theme of "Better Together" recognises the diverse nature of the occupational health community and focuses on bringing health professionals together for an exciting learning and networking experience! Working "better together" will be explored throughout the conference.
16 June - 10 REASONS WHY occupational health nurses should attend the 2017 Annual Scientific Meeting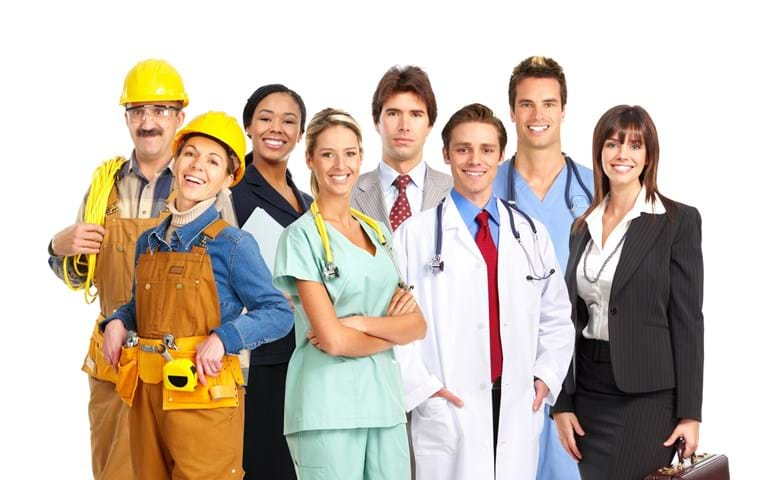 ANZSOM strives to provide topics and activities relevant to our occupational health nurse members and this year's Annual Scientific Meeting offers a great hands-on educational experience which includes: a dedicated nursing stream, workshops such as the mental health first aid officer course and CPR update, unique site visits and much more!
16 June - Latest member newsletter now available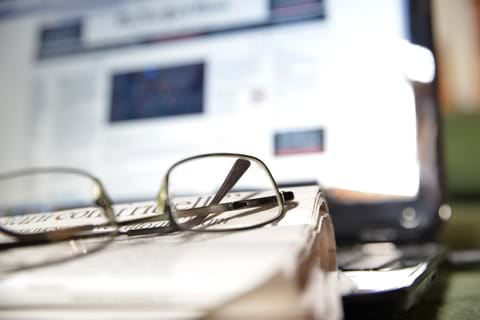 The June edition of the member newsletter includes an announcement on nominations for Federal Executive committee positions; ASM2017 session highlights; upcoming branch events, courses, and conferences; and professional opportunities available.
8 June - Call for nominations to represent ANZSOM on the National Organising Committee for ICOH 2021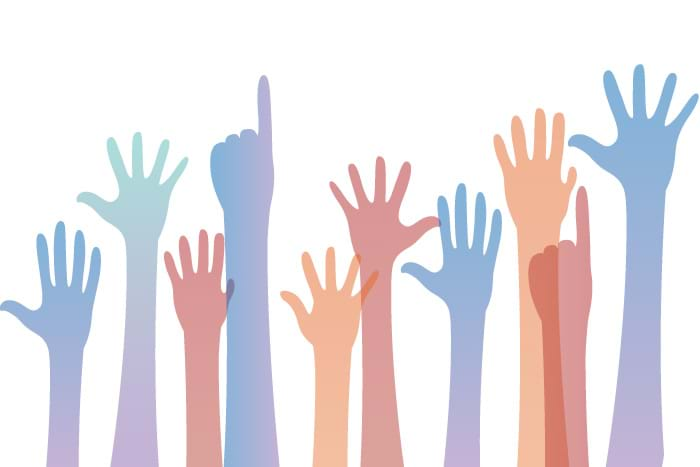 ANZSOM members are invited to nominate to sit on the National Organising Committee (NOC) for the ICOH 2021 Congress. The NOC will be responsible for the overall organisation and logistical arrangement of the Congress and will assist and facilitate the Congress International Scientific Advisory Committee (ISAC) in planning and implementing the Congress Scientific Program.

If you have the interest and capacity to contribute to the organisation of this major event and represent the interests of ANZSOM in this regard, please send your details and further information to support your nomination to the Secretariat (secretariat@anzsom.org.au) by Friday 23rd June.

The first meeting of the Committee will be held in early July.

Click here to read more and view the terms of reference
25 May - Funding grants for women's leadership development
Women & Leadership Australia (WLA) is administering a national initiative to support the development of female leaders across Australia's health sector.
The initiative is providing women with grants of between $3,000 and $8,000 to enable participation in a range of leadership development programs.
The leadership development programs are part-time and delivered nationally via WLA's blended learning model. Scholarship funding is strictly limited and has to be allocated prior to the end of this financial year (June 30).

Expressions of Interest
Click here to find out more and register your interest by completing the Expression of Interest form prior to June 16, 2017
28 April - New issue of ANZSOM's Learning Update (April 2017) now available
ANZSOM's Learning Update provides members with information and resources to support professional development. This issue focuses on 'Mental Health in the Workplace' and features information on:
The Mental Health First Aid Course offered at ASM2017
Call for papers extended to 31st May - be in the running to win the David Goddard Best Paper Award for 2017
Watch Anna Snodgrass' presentation on 'Findings of a major mental wellbeing survey' which won the Best Paper award last year
Other links and resources on mental health in the workplace
28 April - Revised Consensus Statement on the Health Benefits of Good Work released
A revised Consensus Statement on the Health Benefits of Work was released earlier this week of which ANZSOM is a signatory. The revised consensus statement refocuses the approach from return to work to 'good work' as a preventative factor for promoting health and wellbeing. We see these changes as an important step forward in the discussions about work and health. Contact AFOEM Executive officer, Rumbi Mabambe should you have any questions regarding the revised consensus statement.
21 April - ANZSOM to host ICOH Congress in 2021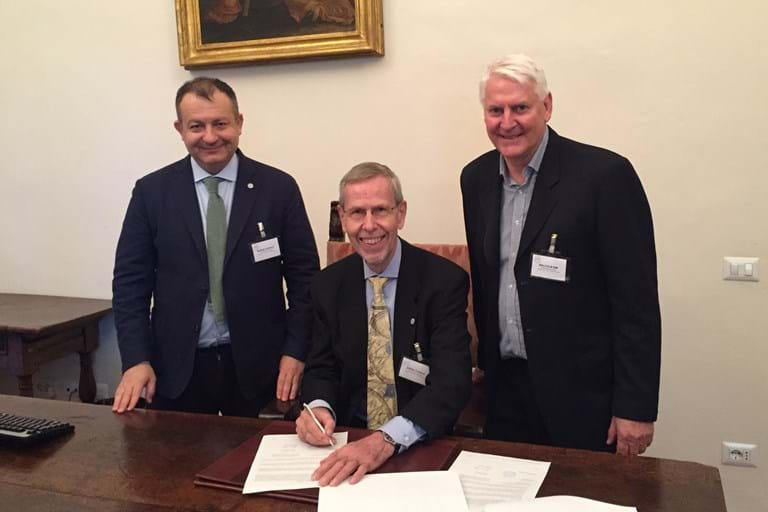 ANZSOM is pleased to announce that the society will host the ICOH 2021 congress in Melbourne. This is a great privilege for our organisation and an enormous opportunity for occupational health professionals throughout Australia; this being the largest occupational health congress in the world. Planning is now underway and ANZSOM will be looking to collaborate with other occupational health organisations and experts to ensure this event showcases our great city as well as the great work being undertaken in occupational health internationally. Updates will feature regularly on the website.
For information, contact the secretariat (secretariat@anzsom.org.au)